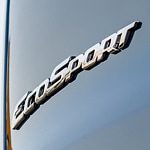 Between shopping sprees and carpooling, your vehicle carries a lot of precious cargo. The Ford EcoSport is a popular compact SUV that specializes in safe transportation. The following two features will make it your first choice for Siler City hauling.
An intelligent four-wheel-drive system is standard on this eco-friendly vehicle. If 4WD is a smart move, this intelligent system is pure genius. Its additional traction is only applied when needed, assuring you and your loved ones remain safe on your ride.
Whether you've been holiday shopping or just picking up a few groceries, loading most cars can be a hassle. Fortunately, the EcoSport has a swinging rear gate that lets you access the cargo hold from a more ergonomically correct angle. It's time to stop straining your back. Coming to Welford Harris Inc for a test drive will help you experience these excellent EcoSport features.