Welcome to Our Parts Department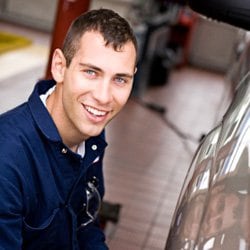 Authentic Ford Parts Near Chapel Hill, Graham NC, Bonlee and Sanford NC
Have you been looking around Siler City for the right Ford part for your car, truck or SUV? Instead of rolling the dice on an aftermarket part, come to Welford Harris Inc for high-quality, genuine Ford parts. These parts have met the high standards of Ford so that you know they will fit your vehicle perfectly. With a large inventory of parts on hand, you will be able to find the right replacement or part in no time. If we don't have the part you want on hand, our part experts will help find the correct part.
Don't Skimp on Quality for Your Ford
When you've invested in a Ford F-150, Explorer, Escape, F-250 or Ranger for your family, choose only what's best for it when the time comes to replace parts or order accessories. Trust the Ford experts in our Siler City parts center to equip your car, truck or SUV with the exact parts it needs. Manufacturer-designed parts or manufacturer-recommended parts are always best because they're hand-chosen by the same people who designed and built your vehicle. They're guaranteed to fit your vehicle, work great for a long time, and save you money in the long run by not having to be replaced every few months.
Let Us Help You Find the Right Parts at Welford Harris Inc
Our parts department makes it easy to get the parts you need for your car, truck or SUV. The most convenient option is ordering the Ford parts you need online. However, you can also give us a call, and we can help you with ordering or any questions you might have.